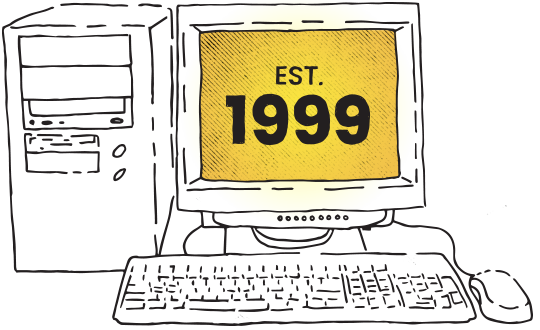 OUR HISTORY
The history of Gibens Creative Group began in 1999 as the web department of Redmagnet, Inc.
In 2004 the web department expanded into Redmagnet's Creative Media Department, providing additional services such as logo and print production. Over the next three years, Redmagnet Creative Media continued to increase its staff bringing in additional talent and experience to the company.
Responding to this growth and recognizing client needs, Gibens Creative Group was established in order to offer complete Integrated Design Concepts including: identity and branding, graphic design, custom web design and development, print design, photography, video production, media planning and placement.
OUR SERVICES
We offer a wide range of creative and strategic services to help your business boom. Here are some ways we can help you tell your story in a cohesive and well branded way, that will emotionally connect with your customers.
GRAPHIC DESIGN
Graphic design is crucial to any business, making it stand out from the competition.
In considering why something is designed in a certain way, you may wonder why a particular color is chosen, why a particular font is used, or why a graphic is placed where it is.
At Gibens Creative Group, we will think through every detail of a design and select elements that will add to the design and reinforce your unique professional needs.
WEB DESIGN & DEVELOPMENT
Your website design is the face of your business on the Internet. Custom web development will distinguish your business from competitors in a market place where there are several businesses offering similar products and services. In addition, we at Gibens Creative Group can design your web site to suit the requirements of your business. Custom web development uses high programming standards to make sure of excellent backend programming in your website to enhance its search engine friendliness, and more likely to drive in relevant searchers.
PRINT DESIGN
At Gibens Creative Group, we believe printed marketing tools to be a useful part of any advertising campaign.
People react to print media, whether they be newsletters, brochures, business cards, or stationary.
Print media is your brand and your identity on paper, signage, or any other printed surface; it is your brand experience translated into images and words through powerful and dynamic design aesthetics.
IDENTITY & BRANDING
In today's competitive world, a strong, professional first impression of your business is vital toward establishing your long-term success.
An engaging company name and logo can work together to provide your business with a solid identity in the marketplace.
At Gibens Creative Group, we can help develop your identity and branding whether starting from scratch or redesigning an existing brand.
Moreover, we can help you integrate your identity into various forms of advertising media which will help strengthen and unify your business presence.
MARKETING & ADVERTISING
At Gibens Creative Group, we want you to receive the most impact for your advertising spending.
We can create and place your ads in the appropriate targeted media to deliver your company's or organization's message.
We can integrate magazine, newspaper, internet, email and radio advertising, which will increase your sales, customer response, and traffic to your website.
PHOTOGRAPHY & VIDEO PRODUCTION
Gibens Creative Group will work closely with you to create your vision and meet your goals for video production and photography.
We create your vision in the formats you need and provide the creative tools you need for your production.